From Coping to Thriving Course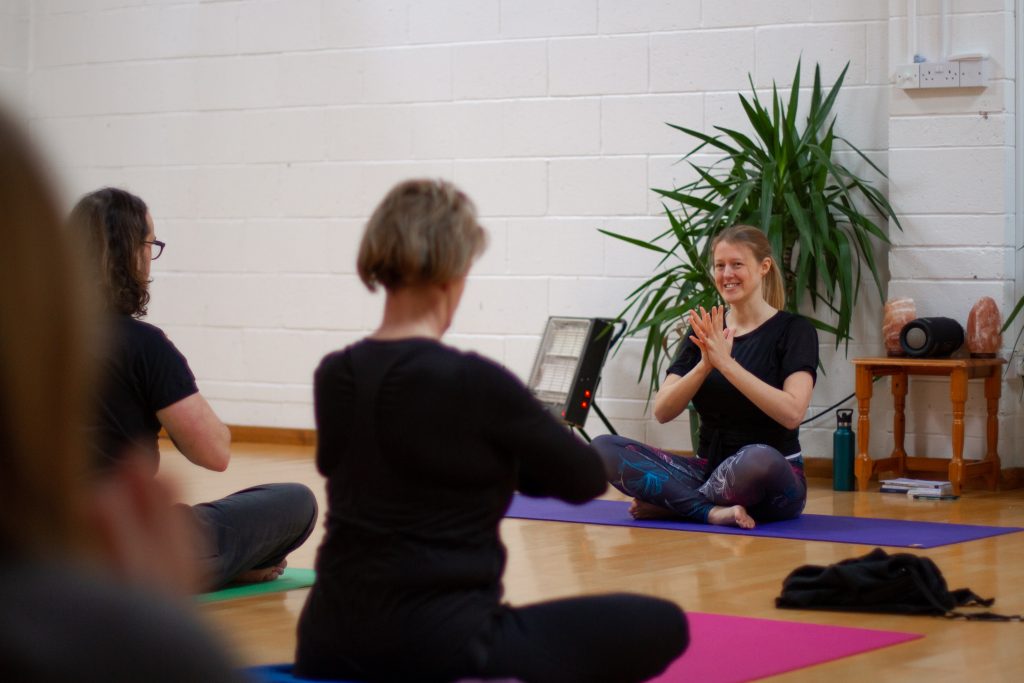 6-week course for Health Professionals
This course aims to educate, empower and equip health professionals to more confidently manage their wellbeing utilising a range of evidence-based tools, techniques and practices from mind-body practices of yoga, qigong and mindfulness.
Weaving together cross-disciplinary intelligence from neuroscience, physiology and therapeutic mind-body modalities, participants will gain the motivation, tools and confidence to implement changes in their lives that will support their wellbeing
The course integrates knowledge about the body, mind and energy from Western medicine and science with therapeutic mind-body modalities. It aims to give you motivation, tools and confidence to implement changes in your life that will support your wellbeing.
Benefits of the course include:
Increased ability to regulate the nervous system during stress
Increased ability to relax the body and mind
Improved length and quality of sleep
Improved posture and reduced tension in the body
Increased levels of interoceptive awareness
Increased confidence in ability to manage wellbeing
Reduced feelings of isolation
Week 1 - Grounding
Topics
Course overview and exploration
History and key elements of wisdom traditions
Modern applications – therapy and daily life
Practices
Grounding – Roots
Meditation – Mindful Awareness
Breathing – Diaphragmatic Breathing
Qigong – Qigong Foundations
Yoga – Yoga for Grounding
Week 2 - Regulation
Topics
Stress responses and exploring stressors
Regulation and the Window of Tolerance
Conscious regulation skills
Practices
Grounding – 5 Senses
Meditation – Leaves on a stream
Breathing – Coherent Breathing
Qigong – Purging and Settling
Yoga – Joint Releasing Series
Week 3 - Embodiment
Topics
Embodiment, regulation and the history of disembodiment
Elements of Embodiment – mindfulness and sensory awareness
Embodiment Practices and Approaches
Practices
Grounding – Body scan
Meditation – Metta Meditation
Breathing – Dirga Breathing
Qigong – 8 Silk Brocades
Yoga – Embodied Yoga Flow
Week 4 - Relaxation
Topics
Introducing the "Relaxation Response" for regulation
Exploring the 7 types of rest
Relaxation, rest and sleep for wellbeing
Practices
Grounding – Progressive Muscle Relaxation
Meditation – Yoga Nidra
Breathing – Alternate Nostril Breathing
Qigong – Qigong for Relaxation
Yoga – Yoga for Relaxation
Week 5 - Habits
Topics
Exploring neuroplasticity and habit formation
A yogic view of habits and behaviours
Habit change – the habit loop, keystone habits and the golden rule
Practices
Grounding – Centering
Meditation – Heart Space Meditation
Breathing – Box Breathing – 4 Seasons
Qigong – Brain Balancing Qigong
Yoga – Yoga for Strength
Week 6 - Integration
Topics
From Coping to Thriving – establishing your priorities
Bring it all together – reflecting on the themes of the course
Creating your personalised Wellbeing Toolkit
Practices
Grounding – group choice
Meditation – group choice
Breathing – group choice
Qigong – group choice
Yoga – group choice
Initial discovery call to check suitability and ask any questions.

6 x half day sessions of taught content and embodied practices.

Video library of all the practices learned on the course (25 videos).

Access to free weekly yoga and qigong classes during the course.
The course is delivered as 6 x half day sessions, either in-person or online. The in-person sessions will take place at the Regen Centre, Landing Lane, Riccall, York, YO19 6PW
Online programme, Fridays – 9:30-13:00
12th May 2023

19th May 2023

26th May 2023

16th June 2023

23rd June 2023

30th June 2023
In-person programme, Tuesdays – 9:30-13:00
16th May 2023

23rd May 2023

30th May 2023

6th June 2023

20th June 2023

27th June 2023
Sam Alexander-Vasey
Sam is a wellness educator and qualified yoga and qigong instructor. She is currently undertaking a Diploma in Yoga Therapy with the Minded Institute, an international leader in yoga therapy and mind-body training. Her professional career includes 16 years working in the not-for-profit sector, with 12 in leadership roles. She is a Chartered Manager with the Chartered Management Institute, where she specialized in the topic of creating thriving organisational cultures with wellbeing at their heart. She is passionate about the central role of wellbeing to creating thriving lives, workplaces and communities and believes that mind-body modalities can be valuable tool to creating fulfilling and thriving lives.
Places on this course are being funded by the Humber and North Yorkshire Integrated Care Board as part of their commitment to supporting the Primary Care workforce. If you're eligible for the course and feel like it's a good fit, please express interest by clicking on the link below. Sam will then get in touch to arrange an initial phone call to check suitability and for you ask any questions you may have about the course.